SilverSea Cruise lines
This past week I have been at the ASTA Global Live Conference. ASTA stands for American Society of Travel Advisors. The conference is held annually and it is normally live but this year it was virtual because of Covid-19.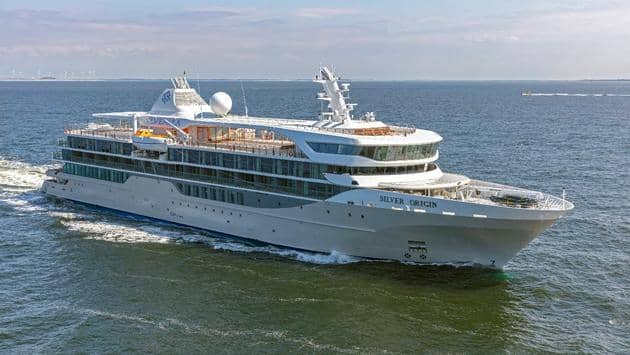 One of the sponsors was SilverSea Cruises LTD. I did some coursework with them about a year ago but hadn't really been doing anything to market or sell their product. We had a couple of presentations with them this week and they were some of the most impressive and informative of the presentations I attended.
SilverSea is a luxury cruise line. They only have nine ships right now but have three more on order for delivery in the next few years with their next ship, Silver Dawn scheduled to start sailing in September 2021. They market themselves as small luxury ships designed for those who delight in the thrill of discovery while indulging mind and body in the most lavish surroundings imaginable.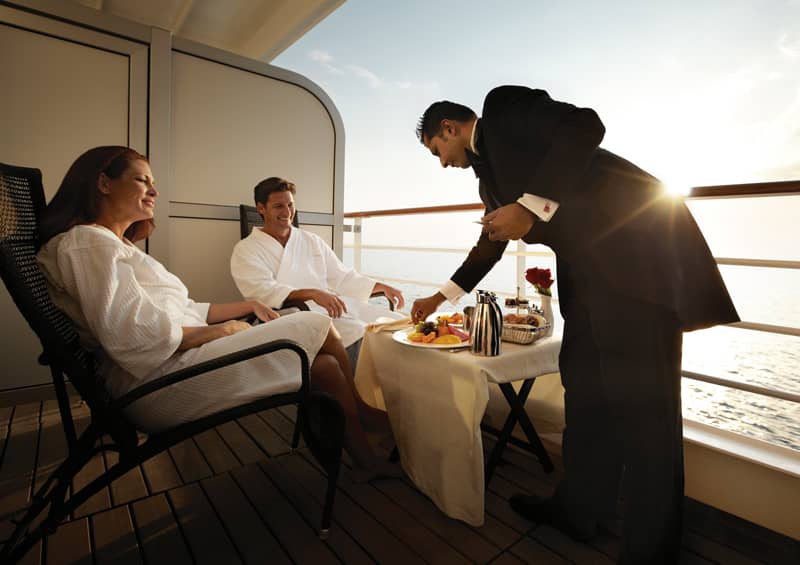 As a luxury cruise line, you would expect a lot to be included with your fare. Included amenities include gratuities, WiFi, butler service for every guest in every suite category, wine and spirits served throughout the ship, an in-suite bar with YOUR preferred beverages, and all meals regardless of if the meal is in the dining room or a specialty restaurant on the ship. One thing they don't include is the costs for excursions. They believe that everyone has their own preference on what they want to do when in port so they shouldn't have to be locked in to one or two pre-paid excursions at each port. Some of the excursions that you can purchase through SilverSea include a private driver and private tours to larger tours with a bus load of people. They leave it up to you how you want to experience your vacation.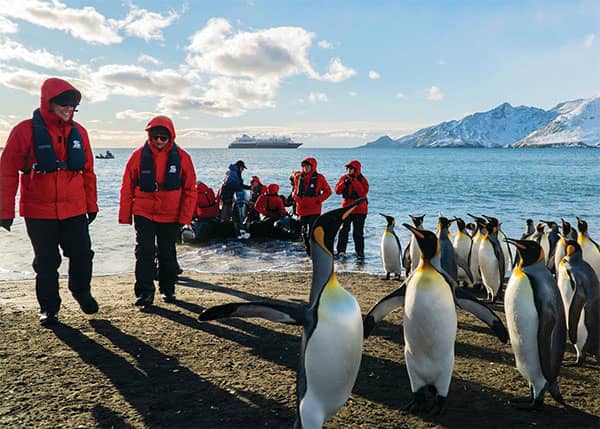 In addition to luxury ocean cruises, SilverSea offers expedition cruises as well. These are the kind of cruises that I love because you get to go places that are isolated and you feel like you are really connecting to nature. Expedition cruisers enjoy all the same amenities as ocean cruisers in addition to skilled expedition teams. Complementary parkas and zodiacs will take you onshore when the ship can't pull right up to the destination.
These small ships can basically pull up right to the cities/towns/islands/icebergs that you are visiting. Unlike most ocean ships that need to pull into a cruise ship port, which can be miles away from the towns you want to visit, SilverSea ships can pull right up to the towns (as long as they are along the water). This is typical for river cruises but you don't see this a lot in ocean cruises due to the size of the ships.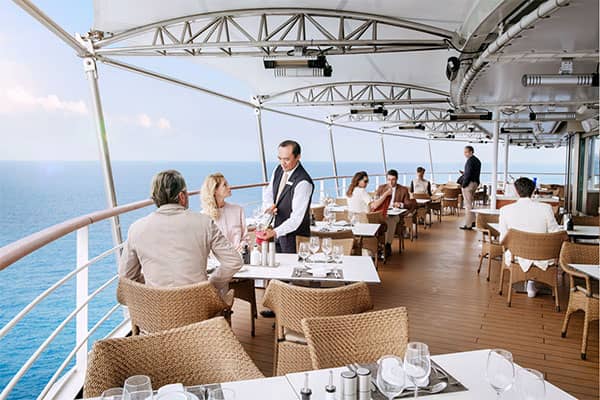 I've talked about the ships being small but what I haven't said is that while they are small, there is still a lot to do on the ships. If you like to eat there are several restaurants on the ship. There is a main dining room with open seating. That means you can eat when you want with who you want. There are also specialty restaurants and bars to visit. Depending on the ship this can be two to eight restaurants. The newest ship The Origin has only two dining rooms but it also only holds 100 guests.
You will also find exercise rooms, beauty salons, a spa, pool, lounge, and shopping available on almost all the cruises. Some cruises will offer onboard culinary classes, art studios where you can touchup and display pictures you have taken, or presentations from locals on the area you are visiting. Each ship has its own personality and active social spaces to keep you entertained and busy while on the ship.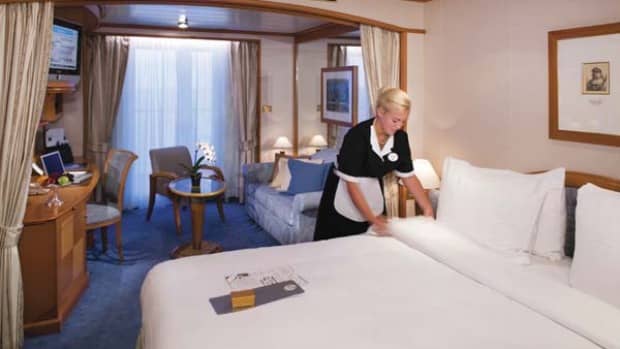 When we talk about luxury, we aren't just talking about the cabins, which in themselves are impressive because every cabin is a suite and the smallest cabins are 376 square feet. On most cruise ships the average balcony suite is under 300 spare feet. The staff to guest ratio on cruise lines can be as many as one staff member to three or four guests. On SilverSea it is one staff member to every one and a quarter guest. And the staff treats you like royalty every step of the way.
Our presenter gave us an example of a cruise he took as an everyday guest, not an employee. He told us that when he came back from his excursion the staff welcoming him back onboard would call up to his butler to let him know that they were back on the ship. By the time he made it to his suite the butler had opened a bottle of his favorite beer, poured it, and set it out with the baseball game (baseball was the presenters favorite sport) tuned in to the TV in their suite. That is the type of service you get on their ships.
SilverSea sailed to over 900 destinations in 2019. Their top three destinations are Europe, the Caribbean, and Alaska. Because each ship is different and offers different things, it's hard to compile all that information into a short newsletter. If you are into luxury travel, you can definitely get a unique experience on each of their ships. And with over 900 destinations to sail to, you can have a different experience on every cruise for the rest of your life.
Contact me to learn more about SilverSea cruises and what they have to offer.